Greetings!
My name is John Richer and I'm an artist from Sheffield Ontario. My introduction to art began when I was a child, painting and drawing alongside my grandmother who was also an artist. We would often walk along the creek that meandered through the woods on her farm, inspired by the rocks, trees and wildlife we encountered. (This is where I came up with the name Crooked Creek :)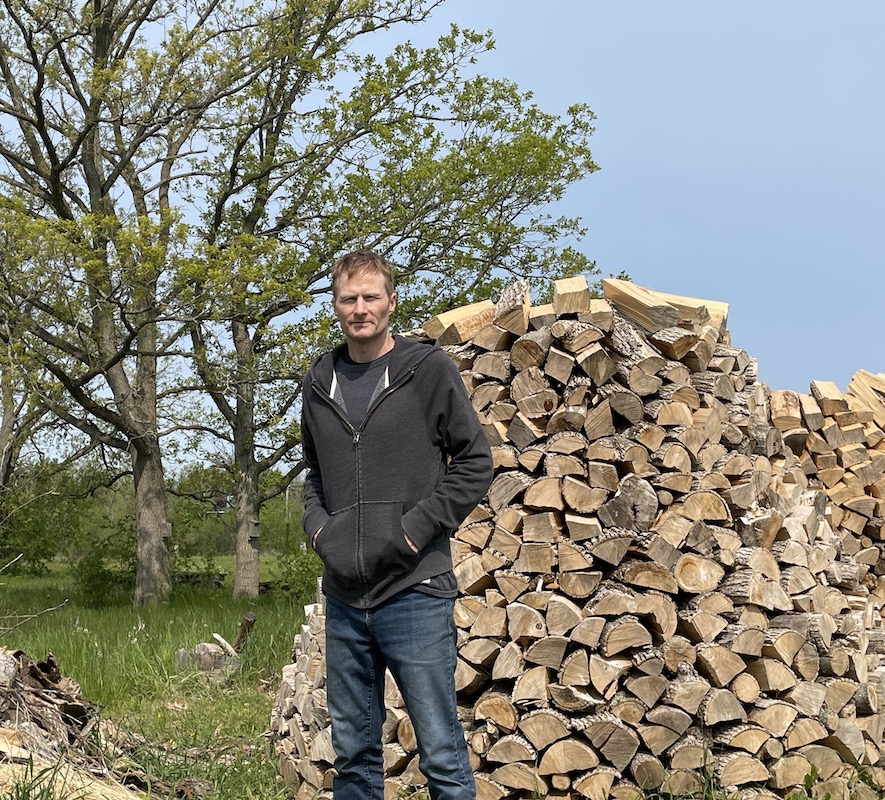 Background
After completing my Bachelor of Arts, I earned an honours diploma in Graphic Design and Illustration. I then pursued a profession as a Graphic Designer for about 15 years with various design and printing firms. In 2008, my family and I had the opportunity to purchase my grandparents' farm where I spent so much of my childhood growing up. I began small scale farming, following a more traditional lifestyle and reconnected with the land.
A Love For Carving..
I fell in love with carving back in 2015, when I decided to make a timber framed cabin. Using only hand tools it took about a year to construct, with only a chisel, mallet and handsaw. It was definitely a lesson in patience but I gained so much appreciation for working with traditional hand tools.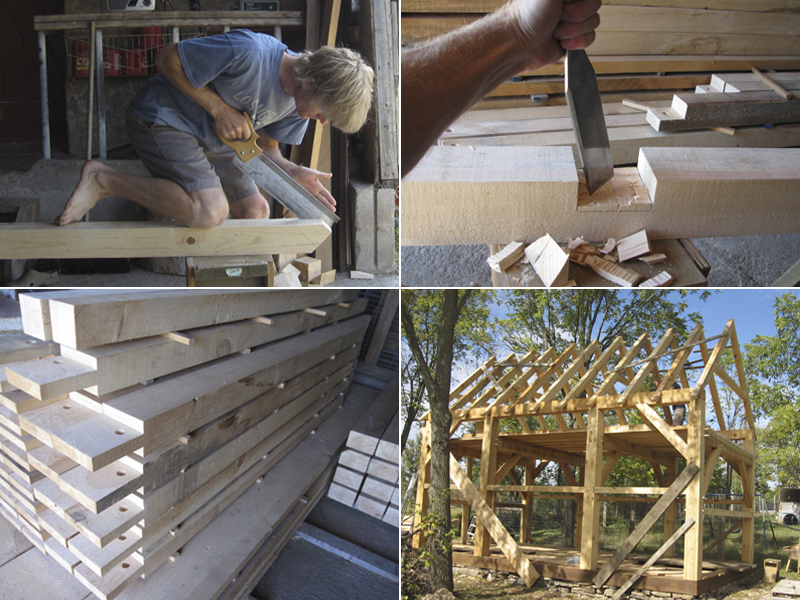 About year later I wanted to make a mandolin, so I did some research and made my own carved top octave mando out of red cedar and walnut.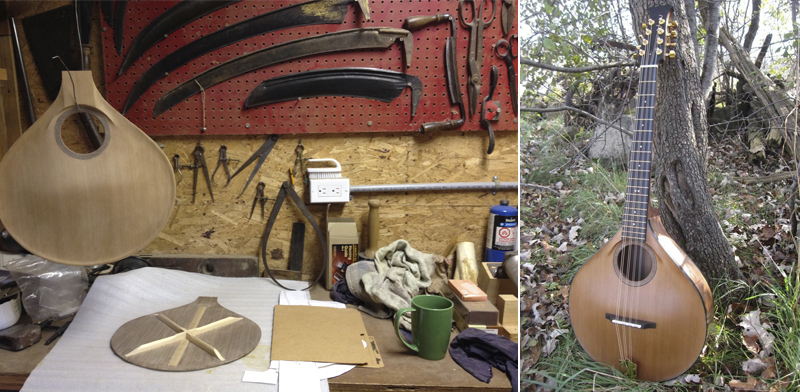 My Path to Printmaking
Within all of the art forms I've tried over the years, drawing is at the foundation. It is where my imaginary ideas can begin to form physically. My illustrations are usually made with traditional dip pen and ink. I love the permanence of ink, and the timeless and iconic quality that linework can achieve.
Printmaking combines drawing and carving together. For me its the perfect balance of thinking and doing - the imaginary visualization of drawing with the physicality of carving.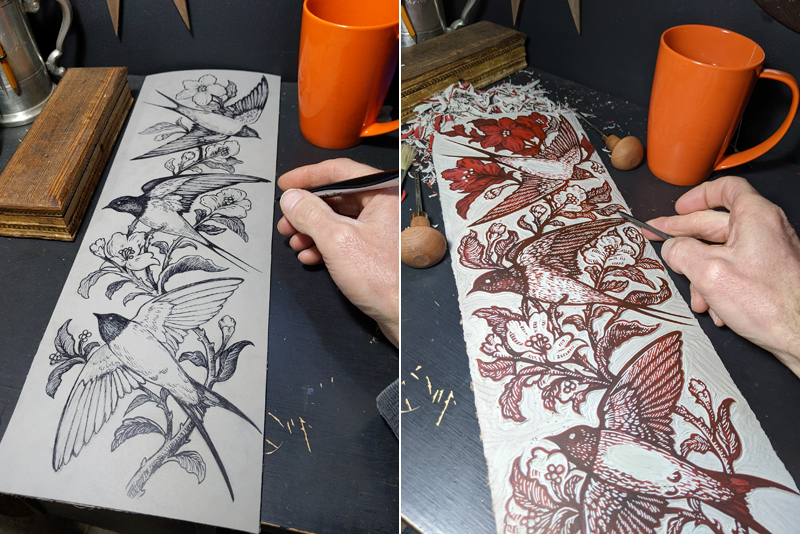 I hope to pay homage to Nature and my environment through the ritual of making art, as I'm continually inspired by the infinite level of transformative beauty we are all a part of.